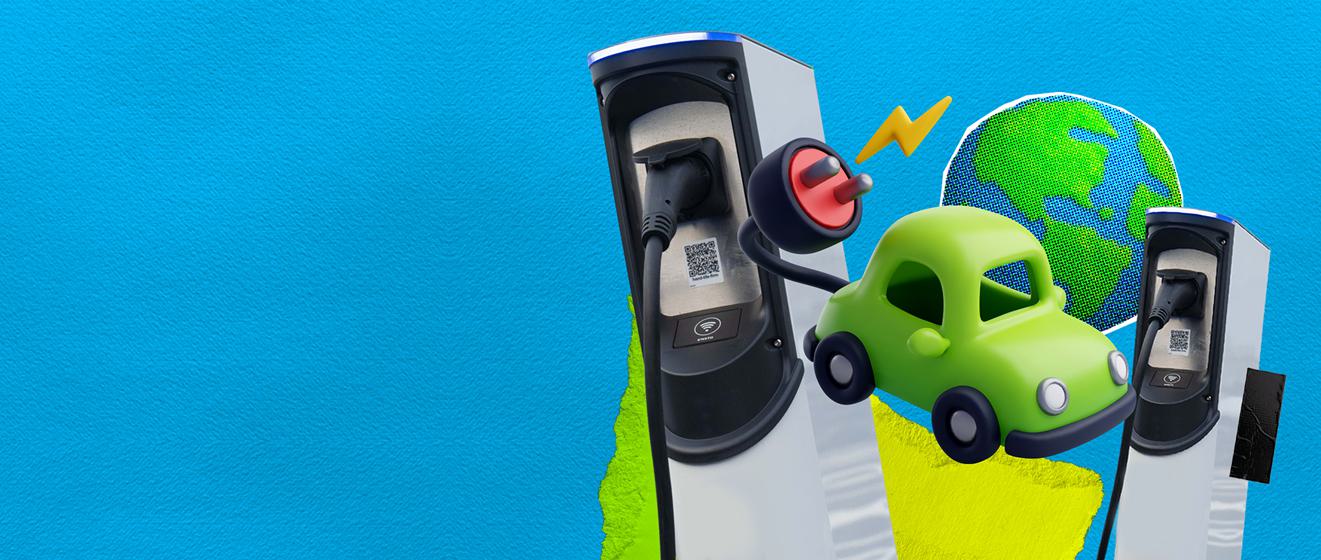 EV CHARGING POINTS
Check where to charge your electric vehicle
Here at Metrocentre we are committed to further reducing carbon pollution and assisting our customers with Electric Vehicles. We currently have almost 100 EV charging points across our car parks with plans for more to come by the end of 2023!

We currently have a mix of fast (AC) and rapid (DC) chargers. Fast chargers will make up the majority, offering the lowest charging price at a speed best suited to the typical length of stay for shoppers at Metrocentre. A 22kW Fast charger adds around 90 miles in an hour. There will also be two Rapid charging ports for shorter stays, which will fully charge most cars in well under one hour.

Customers can enjoy free all-day parking in the main centre car parks, whilst the car parks at Metro Retail Park & MetrOasis are limited to a 4hr maximum stay.
Here's where to find our EV charging points:
Electric Vehicle Charging Points powered by Mer
You will find our electric vehicle charging points in the following locations:

Yellow Multi-storey Car Park (4 x 7.4kW Chargers)

Green Car Park, Mall Entrance (2 x 22kW Chargers)

Green Car Park Under Canopies (10 x 22kW + 36 x 7kW Chargers)
For Customer Support please contact Mer on 020 3884 2768 or email hello.uk@mer.eco
Electric Vehicle Charging Points powered by Zest
You will find our electric vehicle charging points in the following locations:
Green Car Park, Mall Entrance (2 x 50kW Chargers)

Yellow Car Park (40 x 22kW Chargers
For Customer Support please contact Zest on 0333 5777 4245 or email customersupport@zest.uk.com
Electric Vehicle Charging Points powered by EB Charging
You will find our electric vehicle charging points in the following location:
MetrOasis, Opposite Toby Carvery (2 x 50 kW + 2 x 22kW Chargers)
For Customer Support please contact EB Charging on 0330 111 0076 or email support@ebcharging.co.uk