SHOPPING
1,346 brands for sporty types. You won't want to leave.
FILTER YOUR RESULTS
Swipe left and right to see more categories
IT'S THE NORTH-EAST'S ULTIMATE SHOPPING DESTINATION
With over 250 retailers, get set for shopping heaven! You'll find big-name international brands alongside all your high street favourites. Look out too for some local inspiration from small independent boutiques and artisan producers to make your shopping trip truly memorable.
TAKE A LOOK AT OUR LATEST OFFERS…
SEE OUR LATEST JOB VACANCIES
SEE OUR LATEST NEWS & EVENTS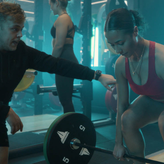 Physiotherapist Services at Everlast Gyms
Hotel Chocolat Velvetised Cream Sampling Activation
Read More
Andy's Man Club at Metrocentre Community Hub
Read More
Metrocentre Partners with Citizens Advice Gateshead
Read More
Mission Christmas Cash For Kids
Read More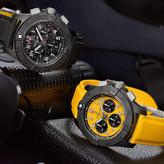 Breitling Avenger Collection has arrived